Better Inspections,
Better Data Management
"UNITI is a cloud based application including a diverse set of tools that enables deployment of uncrewed aerial vehicles at an enterprise scale for the first time."
– Xcel Energy
Asset based template enable enterprise level scaling
Hardware in the loop simulation shortens development and saves cost
Sensors detect and generate asset specific autonomous missions
Data associated to real world asset at the moment of capture
Hardware in the loop simulation shortens development and saves cost
UNITI addresses a fundamental need by being the link between data capture and data analytics. Through rules-based flight, data is contextualized at the edge, creating a fully automated pipeline into machine vision workflows, from inspection to insight at the press of a button.
UNITI enables at-scale deployment through mission templates, which are optimized to match specific inspection needs. Develop once, replicate endlessly.
UNITI is a one-stop shop for robotics program management. Keep track of data and deployment history while creating a single consistent workflow, reducing training needs—one platform, infinite use cases.
Thread is a suite of tools that empower users to programmatically capture knowledge into consistent and replicable plans. Any visual inspection activity being performed by a pilot in GPS accessible locations today can be automated through Airtonomy. These tools can be used to make full end to end automated work flows as we have done with our wind product.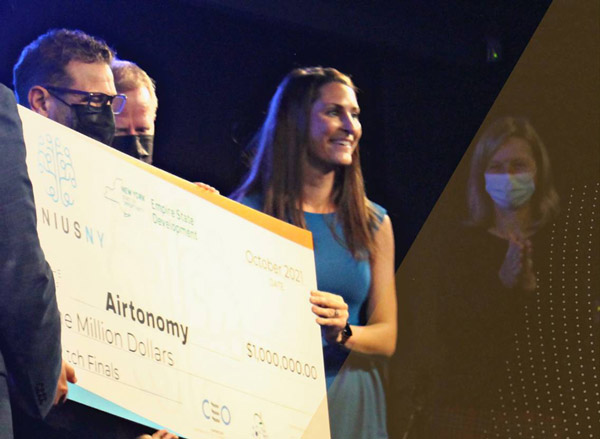 Airtonomy by Thread, of Grand Forks, North Dakota, was the $1 million grand prize winner of round five of the GENIUS NY accelerator competition.
Are you looking for a better approach to inspecting assets, interested in bringing your drone or robotics program in-house, or simply wanting to learn more, we would love to talk to you about your program.